If you are a survivor of sex-trafficking, and in need of a tattoo lightening, removal or cover-up, we can help you. Simply download and fill out our easy to use form, We'll review your situation and potentially give you free treatments, or at a significantly reduced cost, and help you overcome the past. We specifically remove and lighten "branding" tattoos. While we encourage people to change tattoos or cover up tattoos that they personally don't like anymore, our service is specifically for "branding" and gang affiliation tattoos, not just for cosmetic improvements.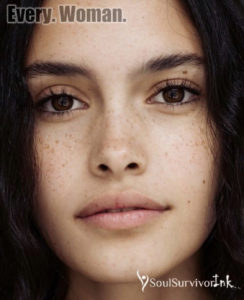 Tattoo Lightening, Removal & Coverup Scholarship Application
Soul Survivor Inc. (Ink) has criteria that each participant must meet in order to receive treatment at reduced costs (or no cost) through our non-profit. Please review the following and fill out the application thoroughly in order to be considered for our program. If you don't have a response, please enter N/A. This document will be followed up with a phone call or "in person" interview.
NOTE: Filling out form or participating in interview does not guarantee acceptance into Soul Survivor Inc., treatment program. However, each participant is required to complete both as appropriate. In addition, by filling out form you release Soul Survivor Inc of any liability and allow Soul Survivor Inc. to contact you regarding process.
Eligibility Requirements:
The branding/tattoo must be associated with or received during time of exploitation, or because of affiliation with gang.
You must be a survivor of human trafficking- meaning you were employed with the sex industry as a result of force, fraud, or coercion, or be independent of or "out of" the gang affiliation.
You must be involved in a recovery process, addiction treatment, safety program or government agency for at least 3 months AND provide a referral letter from that agency.